Leading Agile Software Development Firm

In Switzerland
To be one of the most top Agile firms of Custom Software Development & Building Offshore Development Center, STS Software GmbH takes pride in offering incomparable value throughout the service of supporting a broad variety of global clients.
At STS Software GmbH – a leading Agile software development company in Central Europe, we take additional measures to guarantee the security of our custom software, by having our developers utilize the latest and greatest technologies in the industry.
Collaboration between STS Software GmbH and our clients results in even more value than the already-mentioned advantages of custom software development. This is more than simply a statement of belief; it's a guarantee from us.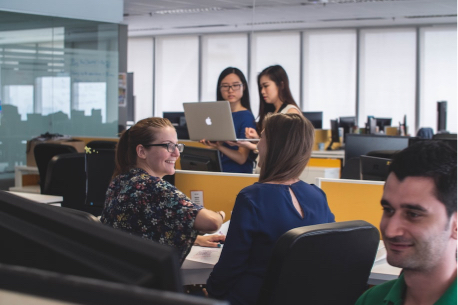 We – STS Software GmbH – gradually reach out to the world with a vision and consensus from a team of young and enthusiastic engineers. Since STS Software GmbH appears only as a concept and a name on paper at this point, we can say with complete conviction that we have introduced the world to the premier service: Custom Software Development and the Offshore Development Center Building.
STS Software GmbH is boldly expanding its operations outside of Switzerland in an effort to utilize the expertise of software developers in both Switzerland and Vietnam to offer excellent solutions for clients all over the world.
From Hero to Common Values
The common value that we consistently treasure is the balance between competitive pricing and premium product quality. Various similar goals and techniques have been shared by the STS Software team. Above all, our ultimate goal and objective remain to deliver a lot of value in terms of product technology, contributing to assisting global enterprises advance digitalization rapidly and more efficiently.
Build your Own Team with Us
An on-screen hero isn't the same as a real one. We at STS Software GmbH consider our clients to be heroes, and we do all in our power to earn that distinction by assisting companies of all sizes—from startups to multinational corporations—with digital transformation, resource optimization, and growth prospects.
You'll get access to a group or a team of experts in the field of software development. Learn more about the advantages here, or get in touch with us right now to get no-cost price estimates.
Together with our developers and analysts, we begin by discussing and analysing our client's needs, sketching the outline